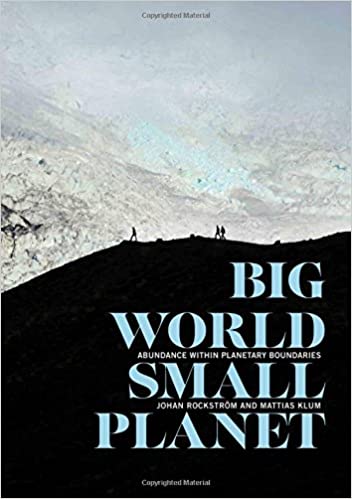 Big World, Small Planet: Abundance Within Planetary Boundaries
How can we manage to simultaneously create a positive future for humanity and for our planet? Johan Rockström addresses this challenge in his book. He shows the possibilities of a future of human prosperity within the boundaries of the planet.
The current use of resources has led us close to what Rockström calls "planetary boundaries". In his view, there are nine crucial to the state of the Earth. For some, the critical limits have already been reached: the loss of biodiversity, the consumption of phosphorus and nitrogen, climate and land use.
If one planetary boundary is crossed, this can have catastrophic effects on all other areas, as they interact with each other.
Johan Rockström also shows how sustainable, conscious use of resources is possible without sacrificing growth. He focuses on a reasonable resource-conserving economy and technical innovation, such as renewable energies or biotechnology.
This book combines the latest scientific findings on climate change with great storytelling and breathtaking photography. It dispels the myth that economic growth and social prosperity can only be achieved at the expense of the environment.