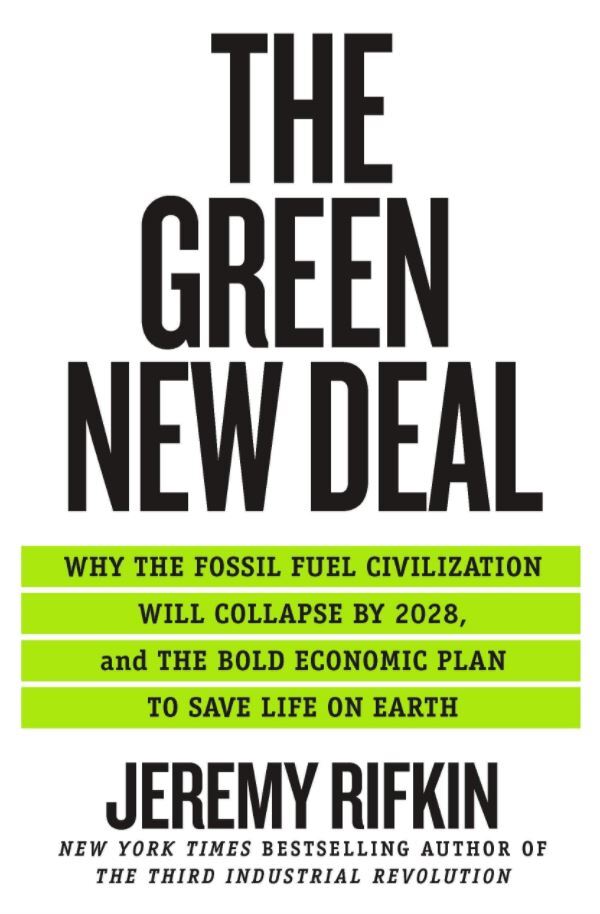 The Green New Deal: Why the Fossil Fuel Civilization Will Collapse by 2028, and the Bold Economic Plan to Save Life on Earth
Jeremy Rifkin is one of the best-known scientists in the USA. He has written more than 20 books, many of them bestsellers.
In view of the impending climate catastrophe, the mood is changing around the globe, and the protests of millennials against policies that are destroying their future are growing louder and louder. At the same time, the world is sitting on a $100 trillion bubble from fossil fuel investments in the face of alternative technologies. Futurologist Jeremy Rifkin shows how this constellation is turning into a unique opportunity for a Green New Deal.
In the book, the goals of the "Green New Deal" are presented, the end of fossil energies by 2028 is predicted – as green electricity will become cheaper than fossil electricity – and an "ecologically optimized" future is pictured. Using model projects in which Rifkin himself participated, he describes how new forms of municipal democracy and economy are already being tested in communities in France, Luxembourg and the Netherlands