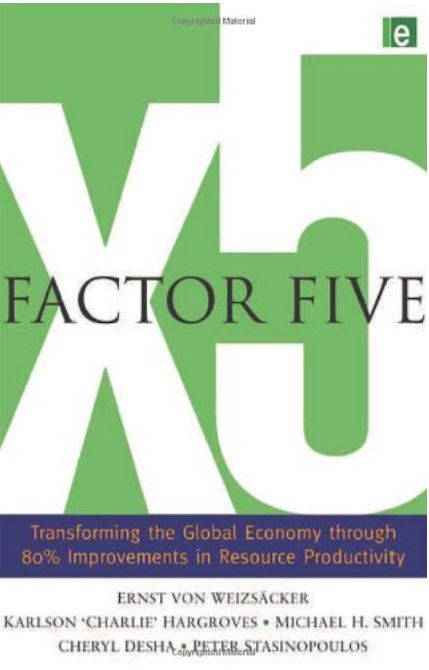 Ernst von Weizsacker, Charlie Hargroves, Cheryl Desha, Michael Smith and Peter Stasinopoulos
Factor Five: Transforming the Global Economy through 80 % Improvements in Resource Productivity
"Efficiency is better than its reputation." The book Factor Five shows how technical innovations can help to drastically reduce our consumption of resources, while at the same time increasing the prosperity and quality of life for billions of people around the world as well as helping to solve the climate crises.
It shows how and where we can achieve improvements in energy and resource productivity by a factor of five or more than 80% and how we can introduce them on a global scale to transform our economic system.
The book includes case studies from many countries and describes how innovations in design, technology and politics can contribute to sustainable development and climate protection. It can serve as a guide for companies, associations, governmental organizations and also individual households to reduce greenhouse gas emissions.