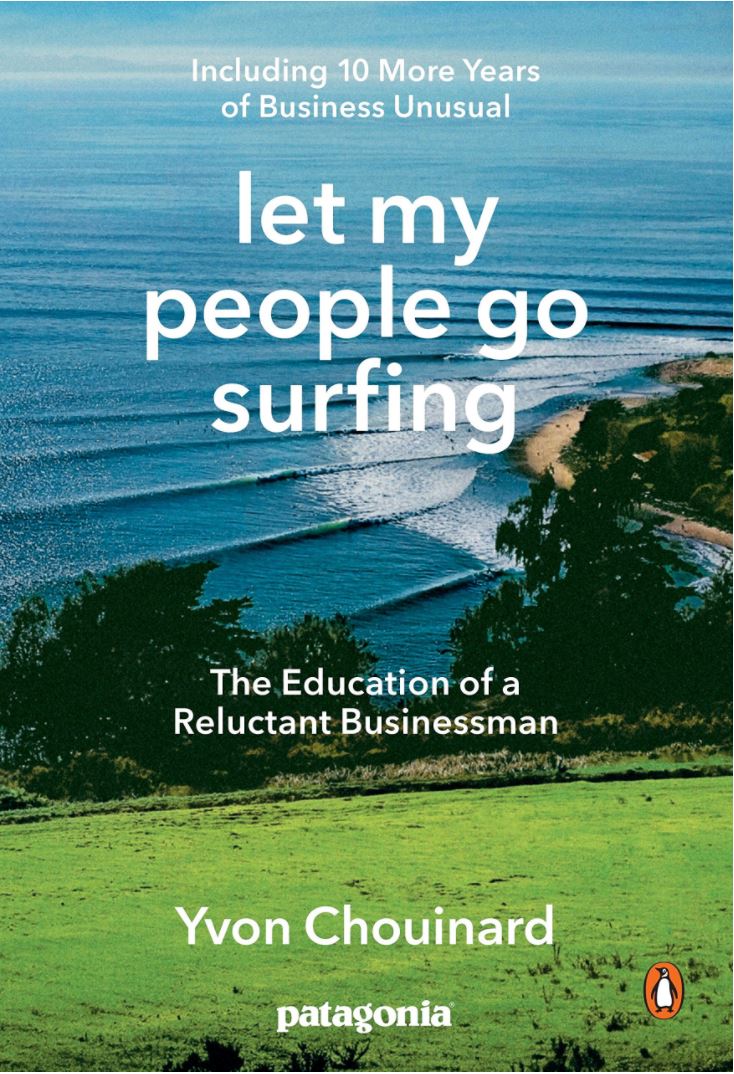 Let My People Go Surfing: The Education of a Reluctant Businessman
Patagonia Inc. is one of the most respected and environmentally conscious companies in the world. Its founder, Yvon Choingard, is an outdoor enthusiast, businessman and environmentalist and has turned his philosophy of life into a successful vision for his company.
The book 'Let my People Go Surfing' is both a moving autobiography, the story of a unique company and a road map for action.
Eight philosophies represent the most important values of Patagonia. They can be applied to other businesses and may also provide inspiration for your organization.